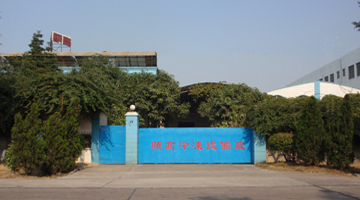 HINGO REFRIGERATION EQUIPMENT FACTORY is one of the earliest manufacturers of industrial refrigeration and dehumidification equipment established in mainland China. Specialized products in Polar brand range from industrial chiller, industrial dehumidifier, heat pump dryer, industrial air conditioner, refrigerated compressed-air dryer, sauna & swimming pool series (cooling/ dehumidify/ heating/ constant temperature) etc.
Hingo Refrigeration Equipment Factory was established in Hong Kong in 1988, and its manufacturing factory was built in Shunde in 1990, being highly professional in R&D, design, processing, production, testing in industrial cooling, dehumidifying and constant temperature equipment. With the belief of 'Ever Improving In Pursuit of Excellence' and through the use of state-of-the-art production facilities and techniques, more than 20 years of skills and a team of experienced technicians, we make relentless endeavor to provide quality products for a variety of conventional and specific applications.
The design of all Polar products are based on industrial applications. All components, which match stringent requirements, are of superior industrial grade coupled with world-renowned semi-components. Key parts are processed with anti-erosive treatment. Protection systems are enhanced with reliable independent components. According to different working environments, Polar equipment can self-adjust operation parameters to ensure its stability and durability, even in the most adverse industrial surroundings.
The superior quality and state-of-the-art technology of our products have been widely recognized among domestic and oversea markets, with a remarkable sales volume coming from all over the world.
At Hingo, we strive unyieldingly to lift our product standard, quality, functionality by means of greater resources allocated to R&D, in a bid to achieve the widest range of application, and satisfy the needs of the largest variety of industries.